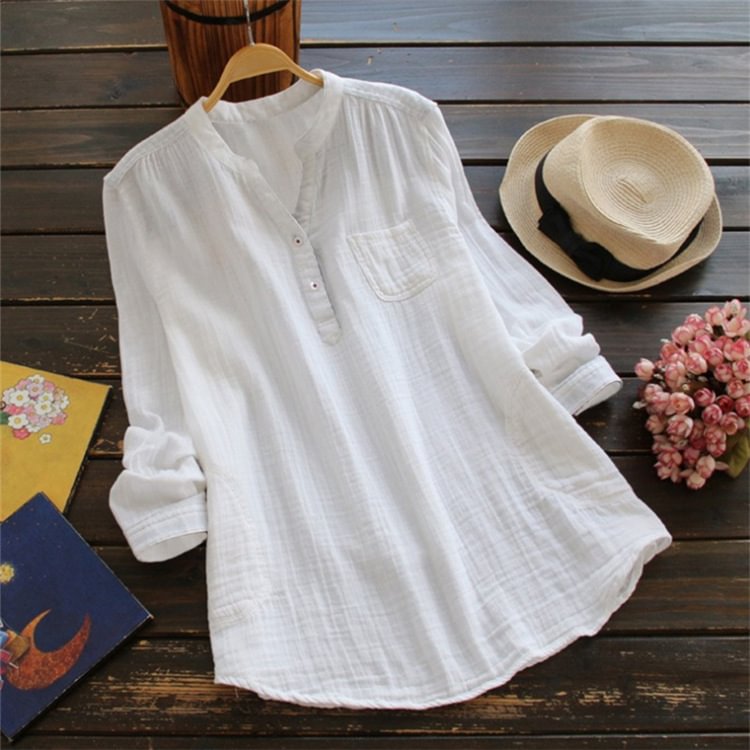 Garment Type: Top, Blouse
Theme: Spring, Summer, Fall
Material: Linen, Polyester
LINEN FABRIC DESCRIPTION
Slightly transparent, linen stays cool by allowing maximum airflow without sacrificing durability or comfort. Manufactured with fibers from the finest Flax plants, our linen fabric is hypoallergenic and environmentally friendly.

ADVANTAGE
Linen is a fine fabric that can be used to create luxurious fashion apparel that is durable, breathable, and quick-drying. Some wonderful craft ideas include shirts, blouses, pants, skirts, and jackets.
As a medium-weight, natural fabric, linen drapes well and maintains a crisp texture.

NOTABLE FEATURES
100% All Natural Linen, Hypoallergenic.
Comfortable & Durable.
Breathable & Quick Drying.
Anti-Static.
Softens After Each Wash.

CARE INSTRUCTIONS
Machine Washable* (Pre-wash Recommended), Air-Dry.