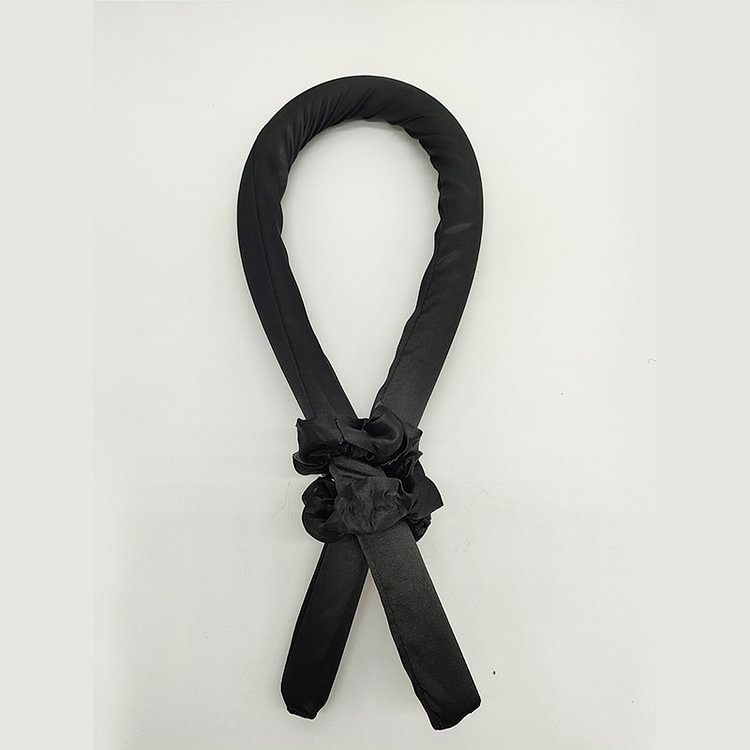 Jewelry Type: Hair Accessories
Gender: Female
Electrified: Electrified(N)
Sharp Weapon: Sharp Weapon(N)
We love the heatless curl trend and what better way to achieve beautiful waves and curls than with our signature Silk Curl kit. Create curls with ease using zero heat and no damage to your natural hair. By using a silk curling ribbon opposed to a dressing gown tie, or socks you are looking after your hair, preventing breakage and eliminating frizz. Suitable for hair chin length and longer. 
How to Use: 
On 80% dry hair or sprayed damp hair, clip the curling ribbon to the top of your hair and split hair into two sections. 
Take a small section of your hair at the top of your head close to your parting and wrap it around the ribbon away from your face. 

Work your way down the ribbon adding more hair into each time wrapping until all the hair is wrapped around. 
Secure with a silk scrunchie and repeat on the other side. 
Results can be achieved within a couple of hours but for best results leave for 6-8 hours or overnight, ideally sleeping on a silk pillowcase or in a silk bonnet.