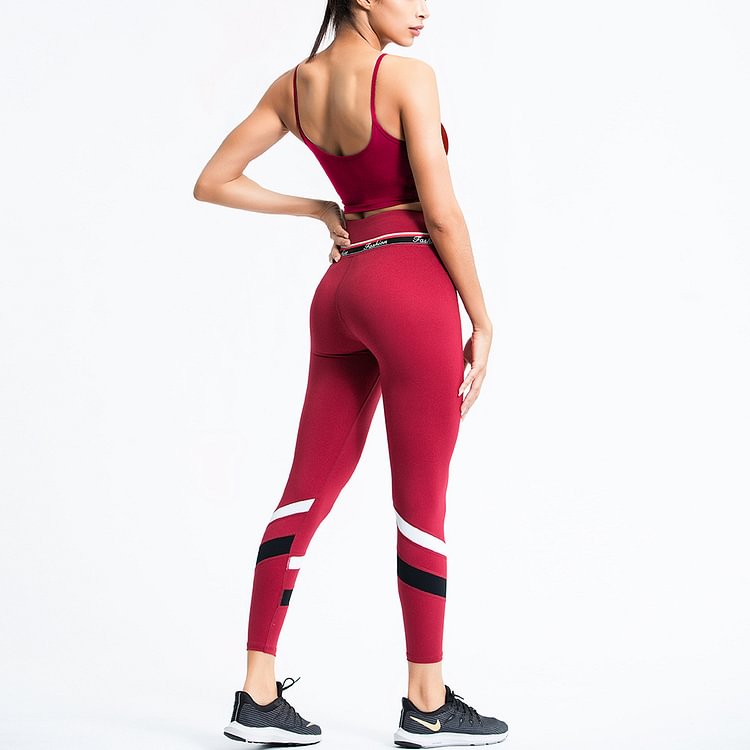 Garment Type: Set
Material: Cotton Blend, Nylon, Spandex
Big U-neck design: highlights the comfortable and comfortable breast shape, showing moving lines.
Contrasting color hem: Three colors of the hem of the bra, which collide and bloom sports potential, highlighting fashion vitality.
Elastic waistband: The waist is designed for elasticity, with good resilience and comfortable wearing.
Neatly routing: close to the leg shape.