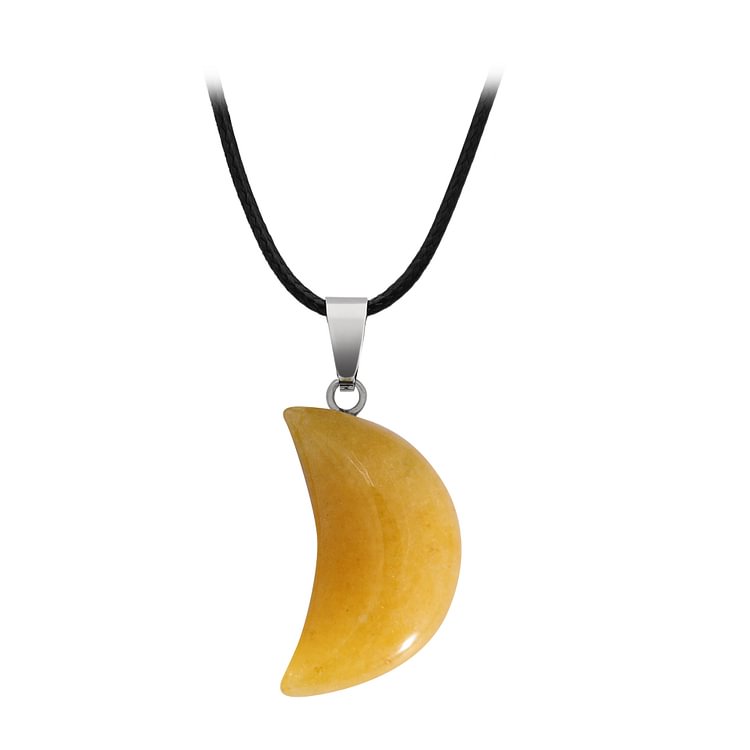 Jewelry Type: Necklace and Pendant
Stone Material: Agate Amber
Material: Stone
Gender: Female
Sharp Weapon: Sharp Weapon(N)
Electrified: Electrified(N)
【PRODUCT DESCRIPTION】
Name:Crescent Pendant 


Material:carnelian


Size:about 12mm*18mm
Weight:about 10g
Tip: The color of natural gemstones is bestowed by nature. Even if it is 
a gem cut from the same rough stone, its texture and color will have
slight color difference. It is precisely because of this that natural
gemstones are more meaningful and valuable. . Generally, there will
be slight natural cotton wool ice crystals and pits inside gem crystals. 
This is also an important difference between natural crystals and synthetic
crystals.