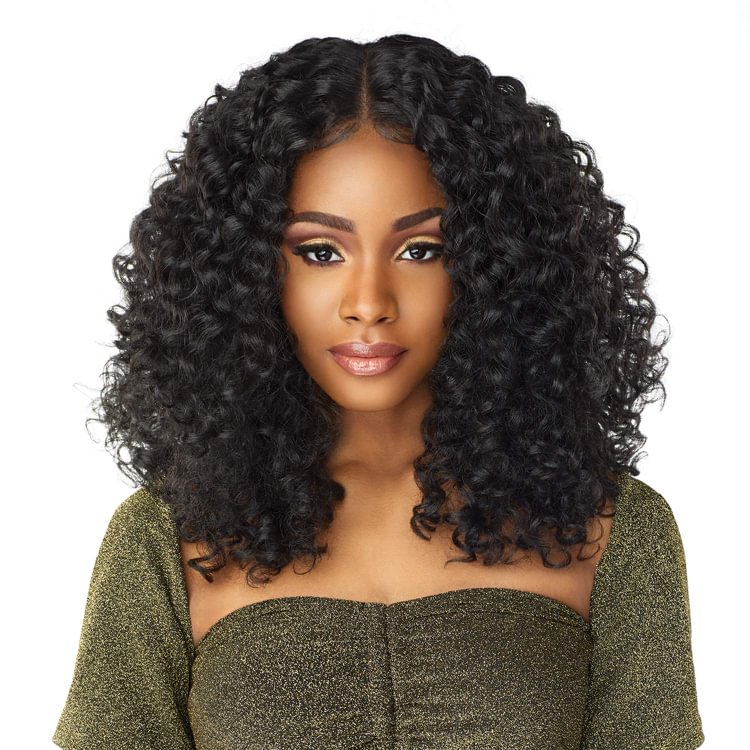 The most visible hairline due to tint color and doubled knots; however, baby-hairs help give a more natural appearance. Only blends with limited shin-tones.

This invisible hairline absorbs light, making it virtually undetectable as it "melts" into almost all skin-tones. The hairline is pre-plucked with Baby-hairs for an extremely natural appearance.

FEATURES
Blends With Most Skin-tones
Ear-to-ear With A Wide 5" Deep Hand-tied Parting Area
Pre-plucked With Baby Hair Along The Hairline
Natural Density Hairline
washing & Styling

Gently detangle the hair from ends to roots using a paddle brush or wide-tooth comb.
Turn the wig inside out and wet the hair with lukewarm water from the top (cap) to reduce tangling.
Apply shampoo in a downward motion and rinse until water runs clear. Do not rub the cap when washing.
Turn the wig cap back and repeat the above steps with cold water when applying conditioner.
Gently squeeze out excess water and pat dry with a towel. Do not roll or rub the hair into a towel.
Place the wig on a wig stand and air dry. We recommend using smaller head sizes to avoid stretching the cap.
Use heat appliances only when hair is completely dried.
Apply a small amount of hair lotion or serum, as needed.
If applying glue or tape, be sure to only apply on lace material.