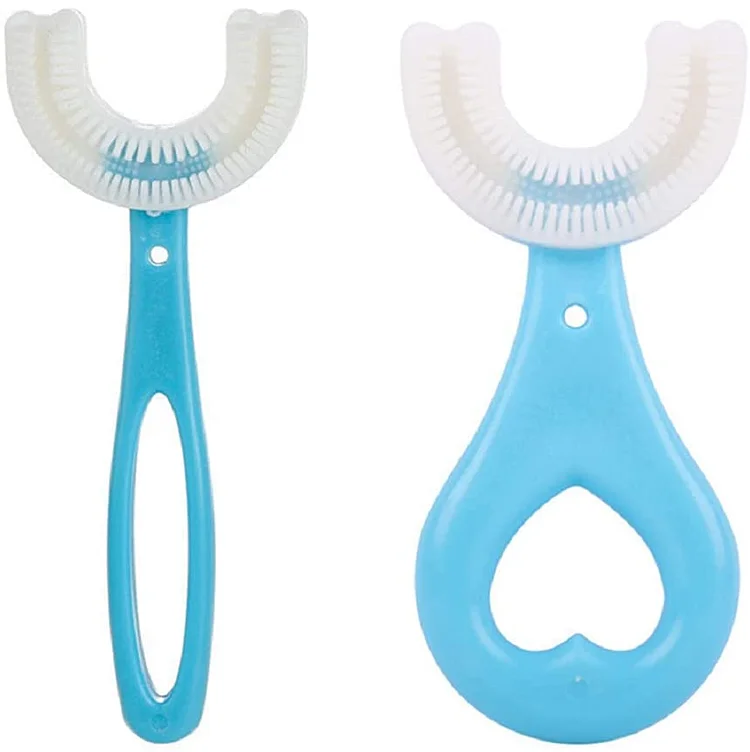 Sharp Weapon: Sharp Weapon(N)
Electrified: Electrified(N)
✔Special U-Shaped Design:Different from the traditional toothbrush, our Kids Toothbrushes use a unique U-shaped brush head design to fit the teeth better. U-shaped design, more fit the mouth, so that the baby can accept. The baby can brush teeth while playing.
✔ 360 Cleansing Method:All Rounded Children U Shape Toothbrush With its U-shape brush head, it can clean around a tooth without worrying if there's a missed spot on your child's tooth! U-Shaped Toothbrush for Kids
✔ Cute Kids Toothbrushes:U-shape design, Ergonomic Shape & Size, fits toddlers' and kids' mouth well, helps for teeth cleaning in all directions. Lovely shape, kids will love it, which might increase the possibility of loving brushing their teeth carefully, helping them to develop a good habit. Also perfect for gifts, especially Prime, Family, Christmas & Thanksgiving day.
✔ Easy to Use and Carry & Funny:U-Shaped Toothbrush for Kids It's really a fun toothbrush! small and cute cartoon U-shape design make kids interested in it and have fun with brushing. perfect for daily and travel use.
✔ Make Baby Love Brushing:U-Shaped Toothbrush for Kids easy to use. Squeeze the toothpaste and shake it in your mouth to clean your teeth. The brush head can clean to all angles so that brushing teeth becomes a simple thing.