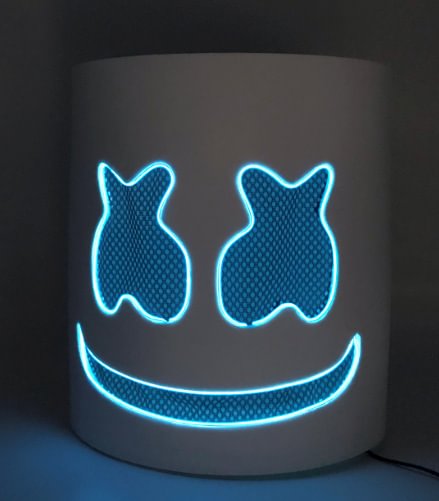 SpecialLogistics: SpecialLogistics(NO)
Sharp Weapon: Sharp Weapon(N)
Electrified: Electrified(Y)
Unique appearance, fine workmanship.There are no obstacles in your sight and breathing. You can see through the DJ helmet eyes and breath through the mouth.
Safe to wearing.In the dress up party, when you wear this helmet, everyone will attract with this novelty helmet.
Great for parties,electric syllable,Halloween parties,cosplay,makeup parties,stage performance.
The head cover has the characteristics of light weight, good ventilation, good sight, etc. And it is equipped with bright light bar.
Size: Head Circumference roomy enough that should easily fit most child.Note: would be a little bigger for the kids.