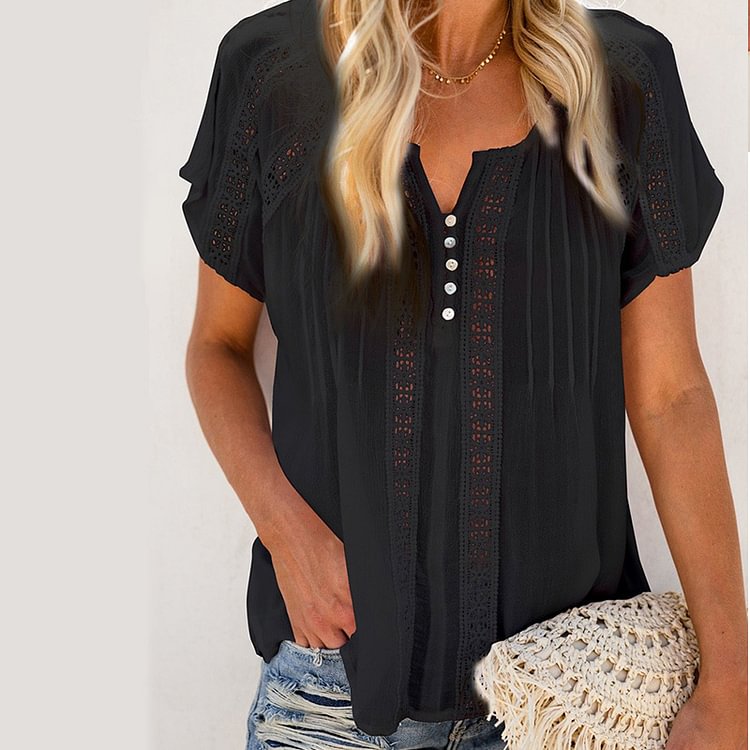 Size Chart
Product detail
Material: 100% polyester; lace stitching (light stretch): 95% nylon, 5% spandex
This fitted lace top is made of lightweight fabric, non-elastic, comfortable and soft material to ensure comfort all day long, the fabric gently touches your skin, bringing a silky smooth feeling.
Design: loose tunic, short sleeves, V-neck, high-quality fabrics, elegant bottoms
The top V-neck can make your neck line look more slender and elegant.
A breathable and comfortable fabric suit in autumn, you can also wear it with a jacket on cool days
The stylish design also hides the abdomen on the front and back.
The likable and unique V-neck makes you stand out from the crowd. Perfect length to match jeans, leggings and leggings, can be worn outside, or as an undershirt with a jacket.