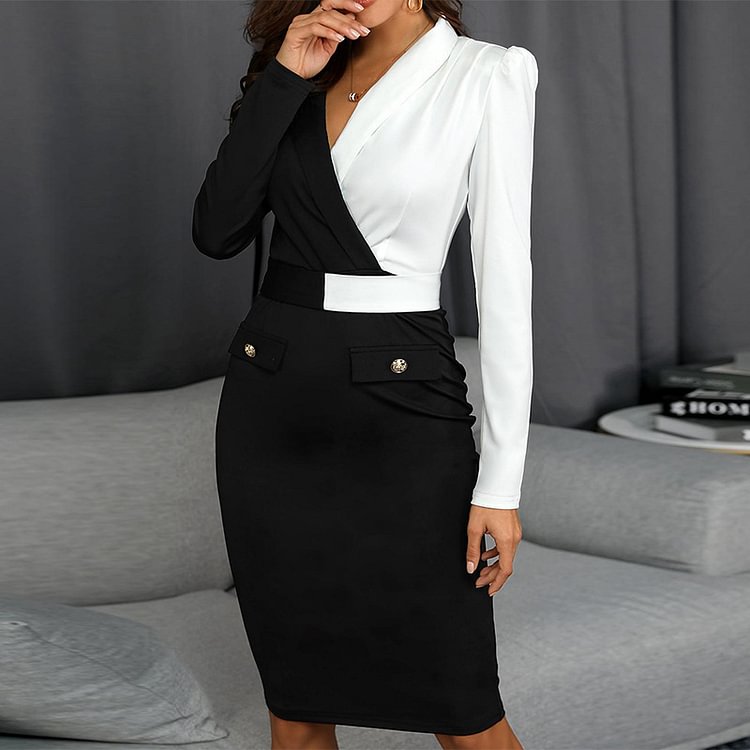 SpecialLogistics: SpecialLogistics(NO)
Electrified: Electrified(N)
Design: Slim fit, fitted waist dress, dress neckline, long sleeves, black and white contrast, solid color, knee length, hidden back zip.
The dress itself is stylish, it's simple and elegant, very pretty and feminine. If you are a bit of a conservative person, then such clothes are always for you. The skirt is knee length and the fabric is very soft.
Occasion: Mainly designed for office wear with work clothes. Perfect for everyday life, work, leisure, parties, cocktail parties, evenings, dates, banquets, homecoming and other special occasions
Best Workwear: Simple yet elegant. This dress is really nice and feminine. And this kind of dress is easy to wear and can save more time.