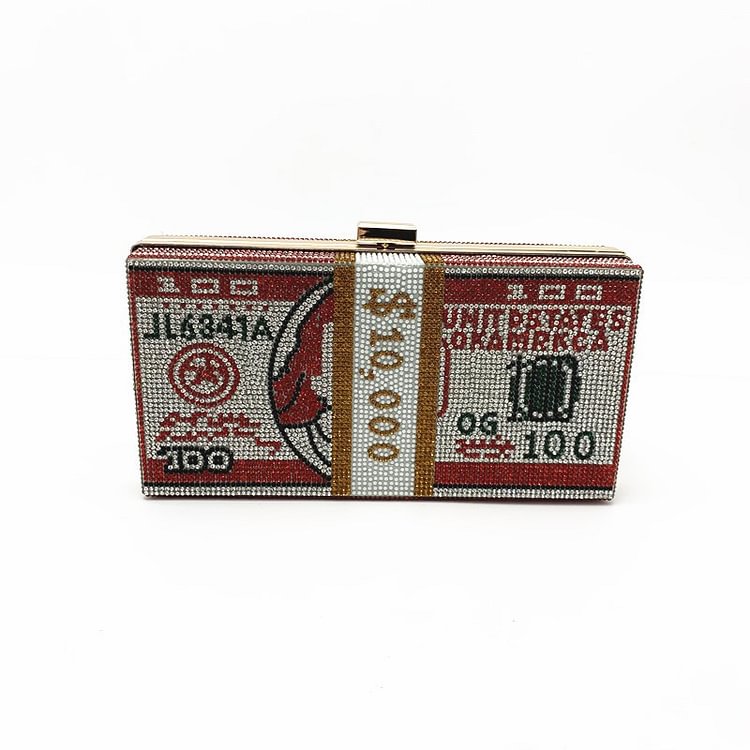 SpecialLogistics: SpecialLogistics(NO)
MATERIALS: pu leather, decorated with rhinestone on each side. Polyester lining.

Snap closure, push to open at the middle of the top.

STUNNING EXTERNAL: Rhinestone beaded, designed with the pattern of dollar banknotes. Perfect size for night out like wedding, dating and party.

ROOMY INTERNAL: Large Enough! There is a big compartment for big cell phone, lipsticks, power bank, certificate change, keys, etc. With a removable chain inside.

Dimension: 8.0" x 4.1" x 2.2" (Length x Height x Depth). Not too big nor too small, this fashion clutch goes well with any outfit and figure, classic accessory for your evening ensemble.