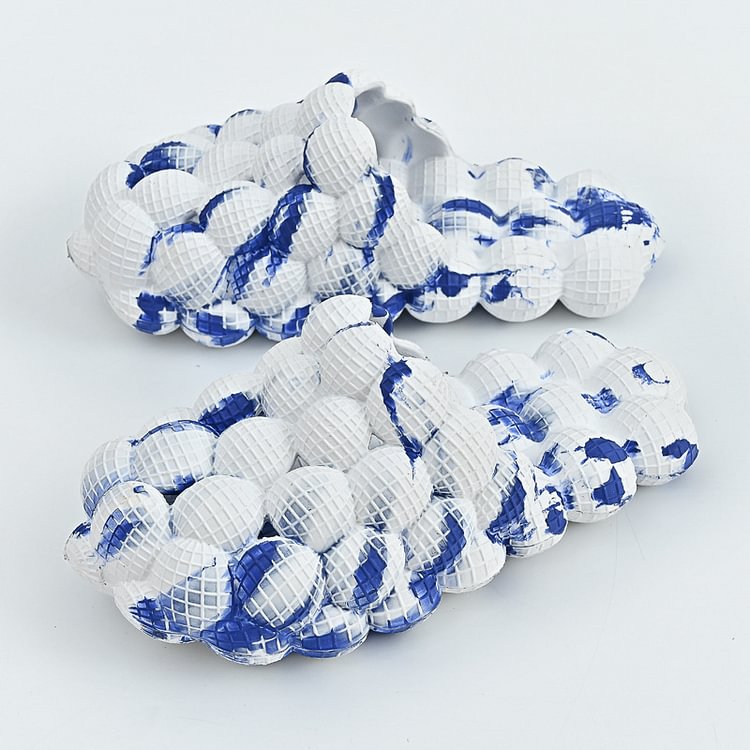 Incredibly Comfortable, And An Amazing Design
These slides are even more comfortable than they look. The absorbent soles provide support and comfort for the foot. While also absorbing shock from every step.
Express Yourself
Due to the material of the slide, a lot of our customers have enjoyed adding pins to decorate their slides to their liking. Add your own custom pins to create a unique shoes, unlike any seen anywhere else.
Review The Size Chart Prior To Ordering
Frequently Asked Questions
Is the sizing for men or women?
The size chart shows women's sizes. But they fit both men and women. Just convert from women to mens size online to see the size you would need.
~
Are these made of rubber or plastic?
They are made of a soft orthopaedic rubber. Meant to cushion the foot while still providing good support.
~
If I'm a size 6 in women which size should I get?
Since all our sizes are in EURO, you would need a size 37/38.
Get The Bubble Slides, Everyones Talking About