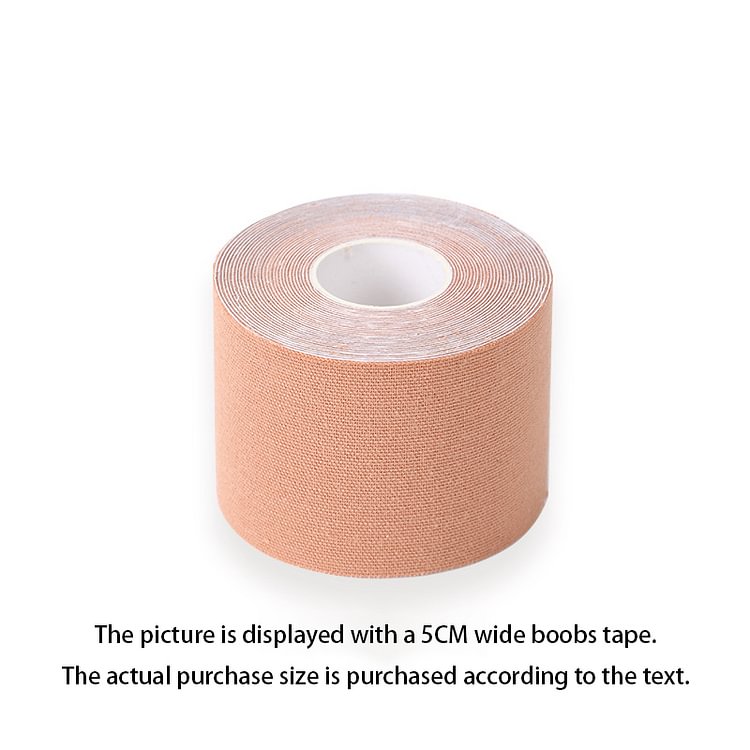 Details
Boobs Tape Breast Lift Tape is the ideal material you are looking to have in your wardrobe when seeking a sexy, natural, and discreet look to go out with.
This Adhesive will bond to your skin and lift your breasts as you desire and according to the clothing style you are wearing.
It will also adjust to the size and weight of your breasts; by cutting this into strips for the desired amount and length, this adhesive will fit your needs,
even if your cup size is A or Z or you are looking to use a backless, strapless, or invisible mesh top or dress, WOD Boob Tape will always fit!


Features
Latex-free
Sweat Resistant
Highly Elastic
For all Breast Sizes
Strong Hold
Discreet Looking
Instructions for Tape:
Clean and dry the application area.
Cut the piece of tape to the desired size.
Apply as desired.
Press to smooth a little.
Instructions for Silicone Covers:
Clean and dry the application area.
Apply on top of nipples.
Press to smooth a little.

TIPS:
Remove slowly; use baby oil or moisturizer if necessary.
To get a natural look, cross tapes from one breast to another.
Apply vertical and from the downside to get a "Lifted" kind of look.
Don't overstretch!