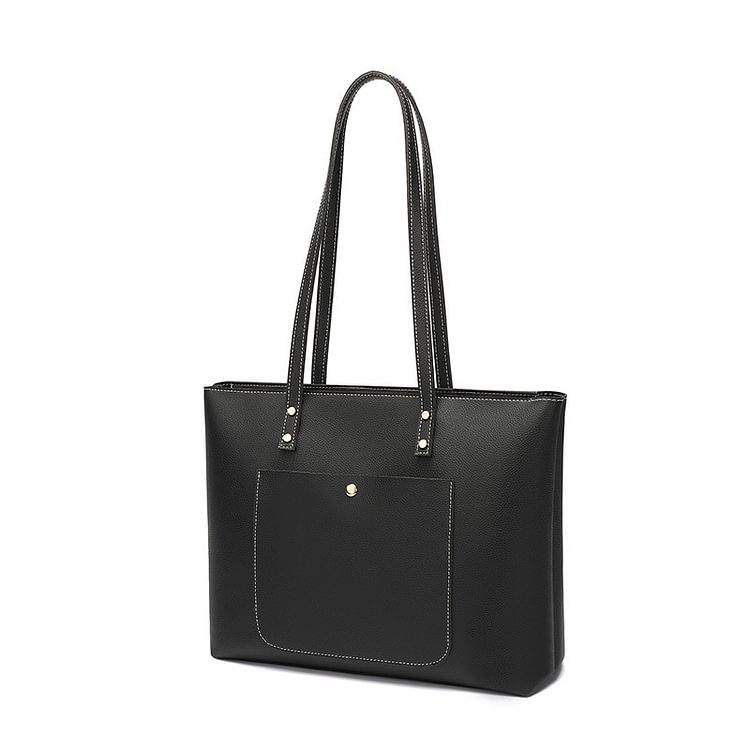 SpecialLogistics: SpecialLogistics(NO)
Description

Tote Bags
Material:Leather 
Lining Material:PU&Polyester
Colors:Black,Beige

The tote bag can fits a water bottle, snacks, book, wallet, sunglasses, back-up shirt, and a 15" Macbook snugly.
Fits all that plus a pair of jeans and a larger laptop comfortably.
Measures 14.2" wide across the base and the top, 4.8" deep, and 10.6" tall. The drop length the handle is 10.5".