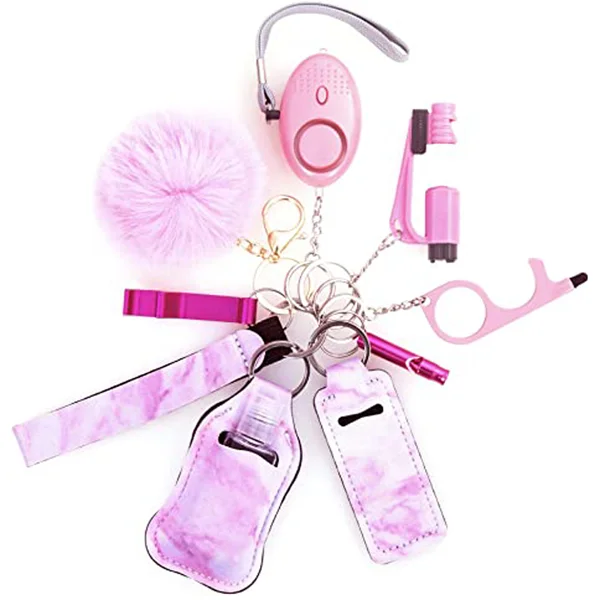 Perfect Gifts for Her: It is a perfect gift with practical use and stylish look for yourself, mom, grandma, teenage girls to show your care and taste. And the best gift for the coming Valentine's Day!
Personal Alarms For Women: The emergency alarm could last 50 minutes continuous 130db ear-piercing alarm to attract immediate attention and scare the bad ones away. The pin is easy to pulled out and back in while the alarm stayed in the keychain. The built-in LED light is a plus for any emergency use in dark.
Personal Safety Keychain/ Window Breaker: Make you feel safe outside and free you from being trapped in a Car with a jammed door.
Soft Pom Pom Keychain: The super soft and fluffy fur pom pom is made with faux rabbit fur, approx. 2.75 inch / 7 cm diameter This is the little extra added the kit to bring your mind out of worrying personal security but to stress relief.
Chapstick Holder and Wristlet: It is a brilliant idea to attach your lipstick on the key chains as people lost them all the time! The lip balm holder (for normal sized chapstick) and lanyard wristlet kit is made with neoprene material, which is lasting, light weighted and soft.