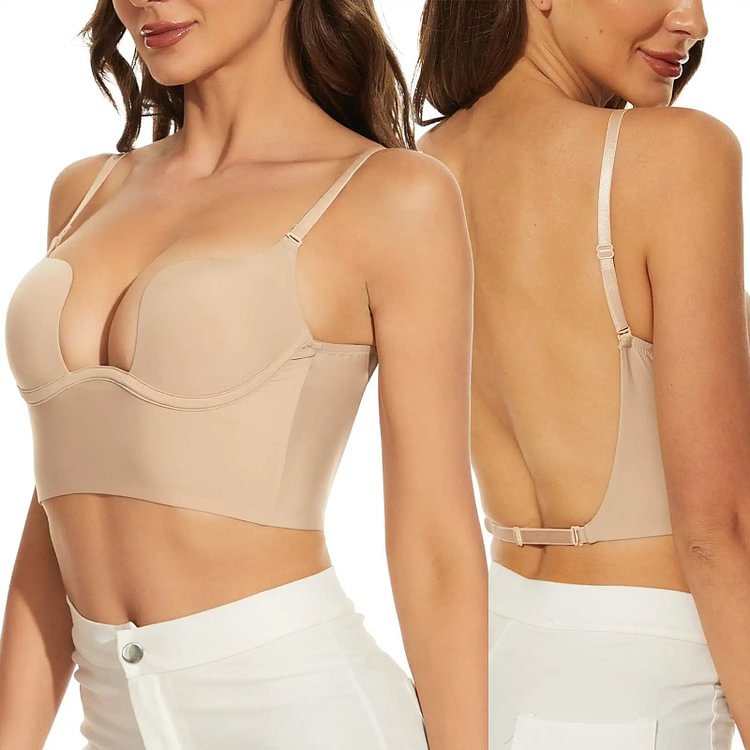 Multiway Convertible low back bra
Low back bra for backless dresses, wedding dress, low back top . Great to wear with plunge low-cut outfits and dresses, let you avoid the embarrassment of leaking not harmonious shoulder straps or bra back straps.
Ways for Wear : Multi-way bra comes with convertible low back normal straps and clear strap,clear back strap.To convert clear back bra ,low back bra, backless bra,criss-cross bra or halter bra. Because of the versatility it offers.
Deep u plunge backless Bra for low back dreaa
Deep u plunge clear backless Bra
Let every lady wear low cut and low back dress, plunging top without embarrassment of leaking underwear, we design sealsea deep plunge backless brassiere. Deep plunge neckline shape wrie with clear back design, works well with low cut tops and low back dress.
 low back bra fit for backless dress, you are definitely the most attractive one. Show your charming back.