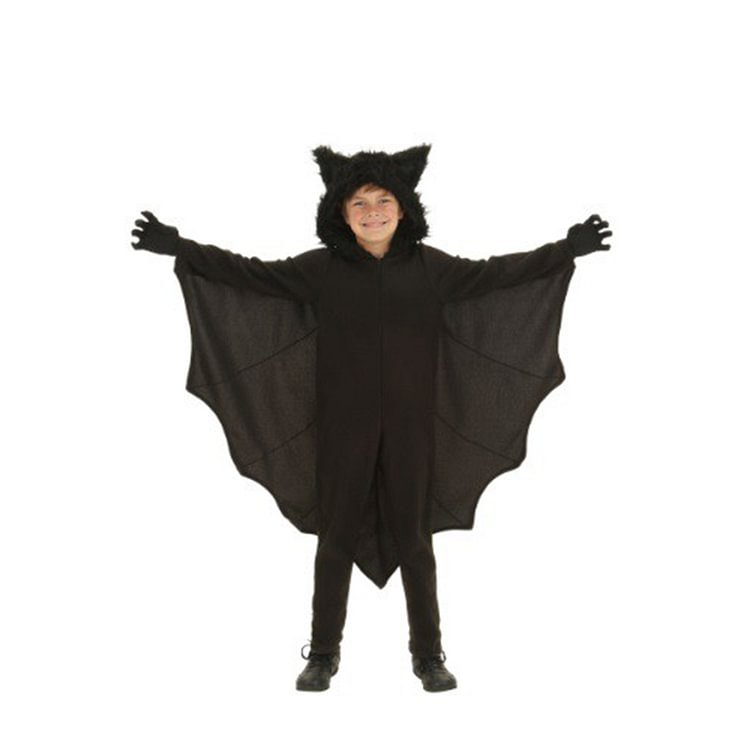 Size Chart
Product Description
A LIVING CANDY DETECTOR
If you came to this page looking for a bat costume, congrats, you are in the right place! If you didn't, well, we think you should reconsider what you're looking for, because dressing up as a bat is actually pretty darn cool! Consider all the amazing qualities they have. One, they've actually got great vision. Their power of hearing only augment their hunting to help them spot the tinest and most delicious of things. Bats are amazing creatures and integral to the Halloween landscape!
So, while most kids will be using their eyes to find the next house to trick or treat at, your kiddo, on the other hand, can practice all those amazing bat traits, like flying through the night using their echolocation to find mosquitos. (Oops, we meant candy. Don't eat mosquitos. Especially when you could be eating candy.) But we digress—bats are awesome, you're awesome, and we think you'll make an awesome team this Halloween.
FUN DETAILS
This Fleece Bat Kids Costume is made up of a cozy jumpsuit that's all you'll need to stay warm when you go out on Halloween night. Still not warm enough? Just wrap your arms around yourself and used your wings like a blanket! Or ask all your friends to dress like bats, too, and hang upside down huddled together (what a fun challenge!). The faux fur accents around the hood and the sewn detailing in the wings will really help sell your bat identity. This costume feels so real, you might find yourself trying to take naps upside down.
A BOY IN A BAT COSTUME
Yeah, there's really no way around it, bat's are pretty cool. It only feels fitting that you dress up as a creature that eats at night when you go hunting for candy this Halloween.